5 tips for preventing new hire injuries
When newly hired employees begin working for your company, they are most likely unfamiliar with the details of your operations. The new environment they've entered is probably similar to the one they recently left, but some hazards may be very different and hard to recognize at first.
Here are five tips for preventing new hire injuries as you prepare for the busy holiday season rush: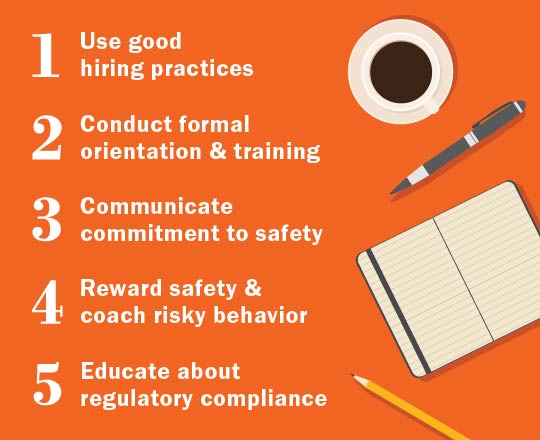 1. Use good hiring practices. This should include a formal application with minimum experience, driving record and background check. Focus on employment history by verifying title, tenure, pay, reasons for leaving and rehire eligibility. In your interview, hire the safety minded employees who won't take risks. You might also consider introducing a behavioral assessment tool to help with your hiring decisions.
2. Conduct formal orientation and training. Don't assume new employees know what they are doing or that common sense prevents injuries. What is obvious to seasoned employees may not be obvious to new employees. They may not inspect their tools and equipment or understand it's all right to ask questions, and safe work practices may not be completely understood. Be sure to allow adequate time for on-the-job instruction with other experienced workers. Provide copies of your company policies and procedures and make sure they understand through regular training.
3. Communicate your commitment to a safe workplace. New employees should know that safety is a priority. Begin by reviewing the components of your written safety program or job-specific safety and emergency procedures. This includes how to report safety hazards or concerns, safe driving techniques and how to lift and properly carry a load. Don't forget to instruct employees on how to report an injury, hazard or near-miss immediately. Have employees sign off acknowledging receipt.
4. Reward safety and coach at-risk behavior. Consider implementing a reward and disciplinary program. Employees want to know how they're performing. Observe employees working, acknowledge safe choices and coach those who take risks or have accidents. Be sure employees understand your progressive disciplinary policy and be consistent with enforcement.
5. Ensure an understanding of regulatory compliance. As an employer, you have a duty to comply with the Federal Motor Carrier Safety Regulations (FMCSR) and the Occupational Safety and Health Act (OSHA). For example:
• Expectations should be clear on your policies such as DOT preventable accidents, seat belt usage, distracted driving and fatigue.
• Inform new employees about any hazardous substances they may encounter and where to access Safety Data Sheets (SDS).
• Make sure you provide and train employees on Personal Protective Equipment such as safety glasses, gloves and slip-resistant footwear.
In summary, the first few months on the job are the most challenging time period for your new employees, but there are many things you can do as an employer to ensure their safety. Set clear expectations, provide necessary training and tools, ensure an understanding and be consistent. Be sure to download our New Hire Orientation Safety Checklist to help with this process.
New Safety Solutions Video: Pre-Trip Inspections
Learn the proper in-depth procedure for inspecting your vehicle before every trip in our latest Safety Solutions video. Watch video>>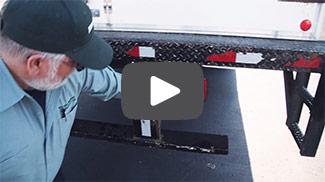 Safety and Compliance Resource Discount Program
| | |
| --- | --- |
| J.J. Keller offers Protective customers 10% off safety and regulatory compliance products including signs, forms, log books, posters, wall charts, books and more. Learn more >> | |
Infinit-i Training Boot Camps
| | |
| --- | --- |
| Protective customers are invited to attend a special two-day event that focuses on how to implement and utilize an online learning management system. Registration is FREE to Protective policyholders but seating is limited. Learn more >> | |