Protect your business against the risks of insurance fraud
The Coalition Against Insurance Fraud estimates that insurance fraud costs upwards of $80 billion dollars annually. At least $5 billion of these costs are related to workers' compensation fraud. Insurance companies are not the only victims—a business owner's total cost of risk can be affected through increased expenses, workforce reduction, higher costs to customers and reduced profit margins.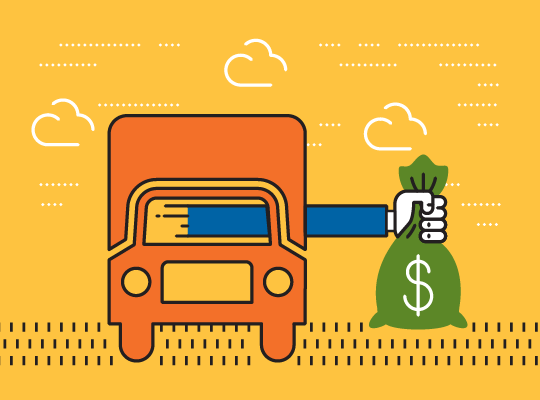 What is insurance fraud?
While the exact definition of a fraud charge varies among state and federal laws, the term generally refers to offenses involving "fraudulent acts." In essence, fraud is intentional deception for monetary or personal gain. Fraud offenses always include some sort of false statement, misrepresentation or deceitful conduct. The main purpose of fraud is to gain something of value by misleading or deceiving a victim into believing something the perpetrator knows to be false.
3 tips for controlling workers' compensation insurance fraud
1. Carefully examine the claimant's work history, background and references.
2. Educate managers and supervisors on claim reporting procedures.
3. Implement a formal injury prevention program with regular safety training. Review injury trends and correct safety problems immediately.
3 tips for controlling auto liability insurance fraud
1. Review motor vehicle records on a regular basis to verify drivers' license status, moving violations and collision history.
2. Stock vehicles with accident reporting kits and train drivers on proper usage. Remember to always call the police and report the claim to your insurance company immediately, regardless of fault.
3. Implement a formal fleet safety program with regular training and behavior observations to identify risky drivers. Provide immediate feedback, retraining and corrective action.
If you believe fraud has been committed, notify your claims handler or contact the National Insurance Crime Bureau (NICB Fraud Hotline) at (800) 835-6422. You may also text the keyword "FRAUD" and your tip to TIP411 (847411).
For more information, download informational materials on auto accident, vehicle and cargo theft or workers' compensation fraud from the NICB.
Safety and compliance resource discount program
| | |
| --- | --- |
| J.J. Keller offers Protective customers 10% off safety and regulatory compliance products including signs, forms, log books, posters, wall charts, books and more. Get discount >> | |
Save on fleet equipment and supplies
| | |
| --- | --- |
| Protective customers can receive up to 18% off retail price on vehicle parts, shop supplies, maintenance tools, training and more from Ryder Fleet Products. To get the discount, you must mention Protective Insurance Company as your corporate account when you sign up. Learn more >> | |
Online driver training solution
| | |
| --- | --- |
| Improve CSA compliance and driver safety by training your drivers with the Infinit-i Vertical Alliance system available through Impact Training Solutions. Protective offers this program at a substantially discounted rate. Learn more >> | |